How Can the Image Clipping Path Technique Help Your eCommerce Store Stand Out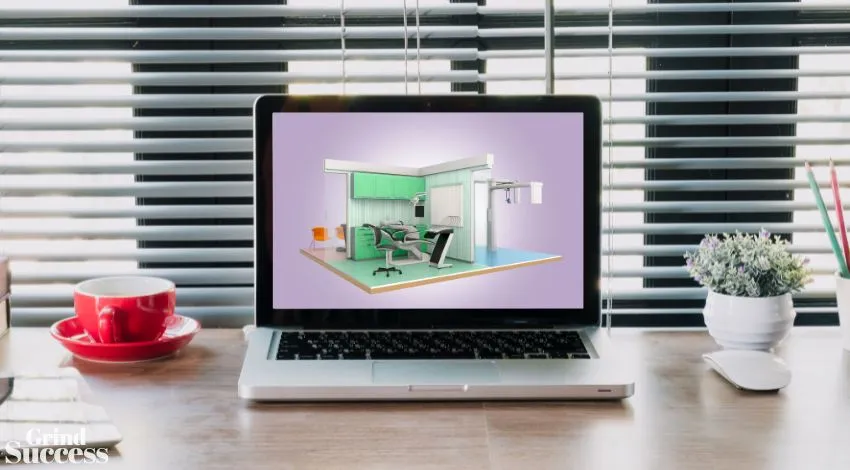 The quality of an image is essential for any eCommerce business. A high-quality image will make the product look more expensive and desirable.
Many editing techniques can help you achieve that goal. One of those ways to ensure that your images are of the highest quality is by using the clipping path technique. 
It is a process whereby the background of an image is removed, leaving only the subject of the image. The background can be replaced with something more suitable or impactful.
This ensures that there are no distractions in the image and that the focus is on the product. A well-executed clipping path can make a big difference to a photo and can help increase engagement. 
It can be used to remove backgrounds from images, change color schemes, and even combine multiple images into one. 
In this article, we will discuss the importance of quality images for eCommerce businesses and the benefits of using the clipping path technique.
We will also discuss how image-clipping path services can help achieve the perfect look for your product images. 
The Benefits of Image Clipping Path for your eCommerce Product Photos 
If you are running an eCommerce business, you know the importance of high-quality product photos. Your product photos entice customers to buy from you, so they need to be perfect. An image clipping path can help you. Here's how! 
1. Helps you create a good first impression on consumers
A well-executed clipping path can make all the difference in how your product is perceived by potential customers. Ensuring that your product photos are well-distinguished (with the right background and smooth edges) will help you to create a strong first impression and boost your chances of making a sale.
2. Improves product photo quality
Clipping paths can be used to remove background clutter and unwanted objects from photos, resulting in a clean, professional look that will showcase your products in their best light. This can help increase sales by making your products more appealing to potential buyers.
3. Increases sales
High-quality product photos have been shown to increase sales, so using clipping paths to improve the quality of your images could have a direct impact on your bottom line.
4. Enhances business presentation
In today's competitive market, first impressions matter more than ever before. Make sure your business puts its best foot forward by using high-quality product photos that have been expertly edited.
5. Helps maintain an edge over the competition
In today's competitive marketplace, it's important to do whatever you can to stand out from the crowd. Using clipping path services to ensure that your product photos are top-notch (and hence, your listings are engaging) is one way to set yourself apart from the competition.
Top Photo Editing Tools to Create Image Clipping Paths Easily
Many top photo editing tools help to create clipping paths easily. Some of the most popular and well-known applications are Adobe Photoshop, Illustrator, and GIMP.
Each one has its own unique set of features and capabilities that can be used to create a variety of different effects. When it comes to choosing the right tool for the job, it is important to consider the specific needs of the project.
Here is a list of the top photo editing tools that can help you create a clipping path easily:
1. Steps for creating Image Clipping Path in Photoshop
Photoshop is probably the most well-known photo editing program out there. It is a fairly powerful program that can do just about anything you need it to.
Here are the steps you can follow to create image clipping in Photoshop:
2. Steps for creating Image Clipping Path in Illustrator
Illustrator is another popular program used for vector graphics and illustrations. It, too, has several features that can be used to create clipping paths, making it another versatile option for those wanting to do this type of work.
Here are the steps you can follow to create image clipping in Illustrator:
3. Steps for creating Image Clipping Path in GIMP
GIMP is a fairly popular open-source alternative to Photoshop. It has many of the same features as Photoshop, but it is free to download and use.
Here are the steps you can follow to create image clipping in GIMP:
How to Choose the Best Image Clicking Path Services for Your eCommerce Business
As an eCommerce business owner, it would be wiser to hire a clipping path service provider to get the best results for your product images without spending much of your time or engaging your resources.
It will also be advantageous if you do not want to invest in buying premium subscriptions for popular photo editing tools.
There are many clipping path services available, but how do you choose the best one for your business?
Here are a few things to keep in mind:
Take Away
In today's eCommerce world, the quality of an image is paramount to the success of a business.
A high-quality image will make products appear more appealing and increase the likelihood of a sale. Image clipping path is one way to ensure that images are of the highest quality.
When done correctly, the clipping path can result in some truly stunning images that are sure to grab attention and boost sales. So, just use the right tools or go for image-clipping path services.
Author Bio
Kathy Butters is a content strategist currently working at PhotozWorld, a leading photo editing, retouching, restoration, and image-enhancing company providing dependable and affordable photo editing services.
As a creative writer and a photography enthusiast for more than 10 years, she loves to share her passion for image editing with other professionals.
Her write-ups usually cover topics surrounding tips or best practices for image editing, photo retouching, portrait editing, photo correction, and more.
Furthermore, she educates companies from different niches and industries on how they can take their business to new heights with high-quality pictures.
For more than ten years, she has been actively sharing interesting articles and blogs to help retailers, merchants, entrepreneurs, and other online businesses leverage the power of photo editing through her write-ups.
Besides writing, Kathy is also fond of photography and turning her shots into sketches. Creative writer and photography enthusiast for more than 10 years.