Interview with Asta Jakubson, A Fashion Designer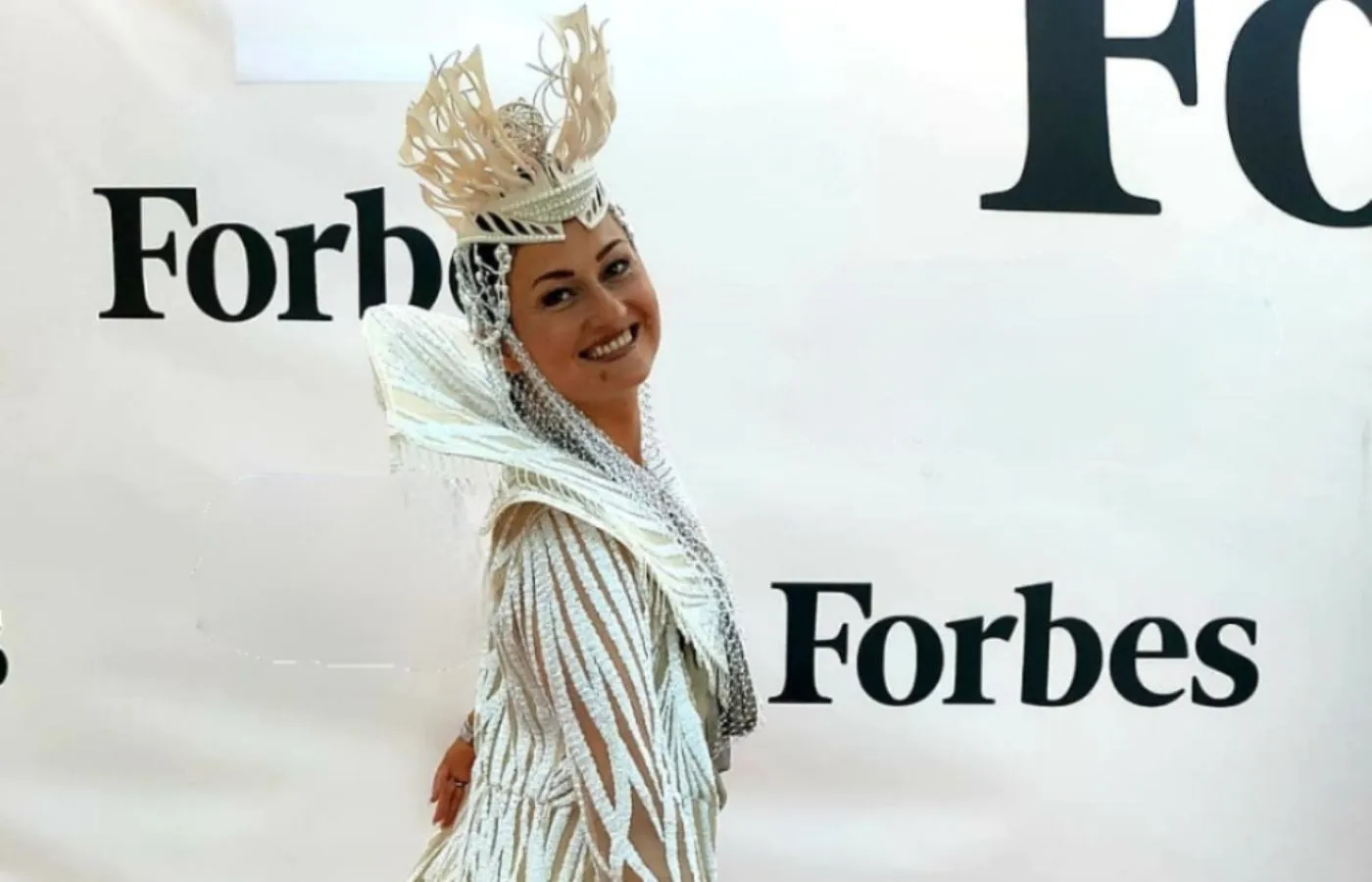 Asta Jakubson is the founder of Asta Fashions, through which she offers custom-made apparel ranging from bridal attire to matching face masks.
So great to meet you! Your story is very very impressive, especially being as young as you are. Please tell us a little about yourself and what got you started
I always loved creating unique designs plus it is in my blood to do as I am a 3rd generation dressmaker! One of my favorite shows as a child was Dynasty. I loved all of the female characters & how the clothes they wore made them so powerful & almost iconic! They looked successful before they even spoke. Their presence when they walked into a room was clearly noticed. " You only get one chance to make a first impression"
Who or what inspired you?
From a very young age starting school I noticed how when we are all wearing our uniforms, we look the same, you can't see anyone's personality. It inspired me to create clothes where people can express their true self, stand out & be unique.
When and how did you develop an interest in fashion?
Watching my Mum cutting her fabrics, she would give me little pieces to play with as a child. I used them to make dresses for my dolls! They were the best-dressed dolls in the town!!! My friends started asking me to make dresses for their dolls so that's how it all started!
And how have you noticed it in the fashion industry?
In my opinion, every designer should be distinctive. You should be able to recognize their designs immediately. Take Chanel for example they have a signature style which is what I want people to see when they look at my designs.
Why are you passionate about fashion?
I am a hugely creative person & I love what I do especially when I see my clients happy & feeling beautiful while wearing my designs.
How do you define personal branding?
Branding is all about who you are. When people wear an Asta Jakubson design they know they are wearing a quality design specifically made for them to complement their own individual personalities. You will definitely be noticed & photographed by the press.
How do you develop your personal brand?
By working hard & making sure that I am meeting my customers' needs which is most important. It's not about me or making money, it's about the Bride, Mother of the Bride, the Celebrity on the red carpet, whoever I am dressing by making sure they will feel special & different.
How do you decide which brands to partner with, and how do you ensure that your fans are receptive to sponsored content?
Everyone knows about fashion week!. Milan, Paris & New York etc. When I was in Paris Fashion week I was chosen to be one of 10 of the 100s of applicants from all over the world.
Now tell us about your experience as a fashion influencer?
My collection was shown at Paris fashion week. I recently showcased at the Cannes Film Festival & now I am going to dress a celebrity in the Venice film festival. I have also been invited to New York & Dubai Fashion Week.
What do you think makes you different and so popular compared to other fashion influencers?
When I make an outfit for someone they know it will never be repeated. They are wearing their very own "haute couture". They will be photographed & noticed in a crowd. This is what makes my designs so special. Everyone is special in their own right so what they wear should highlight that!
What were the biggest challenges you have faced and how did you overcome them?
I have faced many challenges in my life. I lost my dad to suicide when I was only 11 years old & I lost my Mum to covid in 2020. When I lost my Dad I had to become an adult very quickly, I was his little princess. This huge figure in my life who made me feel safe & loved was gone. It really had an impact on my love life & I ended up in an abusive marriage. I left my home country in search of a better life in Ireland & faced many challenges as a migrant. I worked 5 jobs while studying business at night & all the while being a mother to my young son. It was only when I started to work on my own mental health & forgave my Dad for leaving me that I noticed a change in my life. I let go of the past & the anger that comes with losing someone to suicide. When my Mum passed in 2020, a healthy woman who never drank or smoked in her life it really devastated me. I couldn't be with her when she died because we were on lockdown. There was so much I still wanted her to see me achieve & be there with me through the proud moments of my career. I did however open my heart & grieve by giving her love. In fact, she inspired my
latest collection
, I don't want anyone to feel the loss of losing a loved one. We can control many things in this life to try to lead a healthier life like our sugar & alcohol intake but we cannot control this invisible killer that surrounds us every day in the form of electromagnetic rays which are found in all electronic devices like our phones, computers, wifi & even our microwaves. This collection is made from 99.9% silver fabric which blocks these harmful rays & protects us & our loved ones.
What do you see as your greatest success in life?
I have achieved many monumental moments in my career as a designer & I am very proud that they have been recognized by all of the awards I have won, however, for me my biggest success is continuing to serve & having my repeat customers. This is when you know you are the best at what you do! Making my clients feel special which everyone is & designing outfits that bring out their own personality is truly my biggest success.