Meet Dr. LaVern McCants, The Most Legendary Author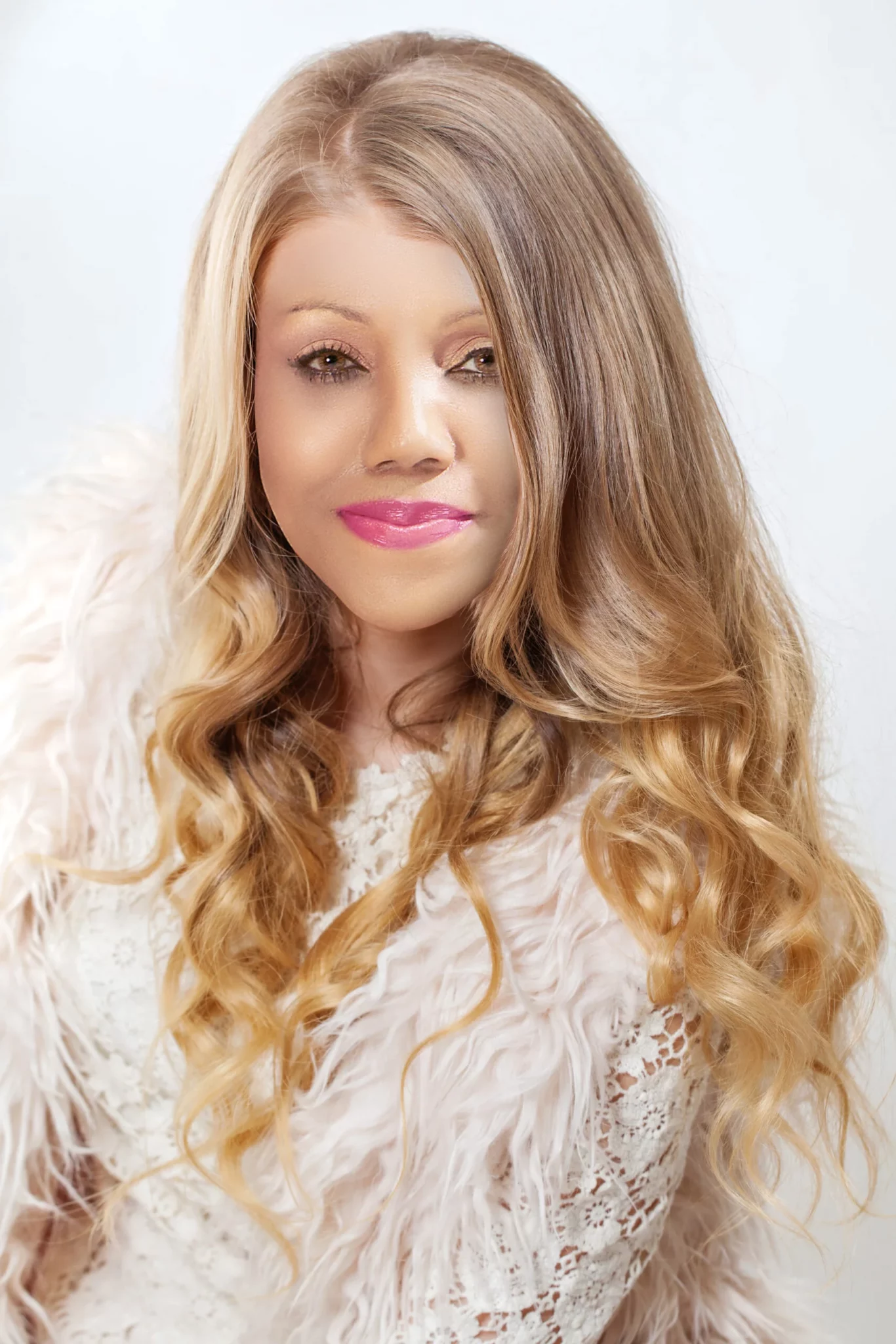 Dr. LaVern McCants is The Most Legendary Author in articulating words of wisdom throughout her books for a wide range of audiences. Throughout the media, she has been widely featured with her books "Wise Girl Talk" and "Single Lady Wise Talk: The Rule-Changer."
She spent most of her adult life as an author and education expert, holding varied education-related positions while also pursuing four higher education degrees. Besides being an education expert, McCants is also a fashion designer.
Also, she writes influential books for women, girls, boys, and parents. Her books are geared to help youth make wise choices. This influential author, also known as the rule-changer author, has been named the Solution-Provider for Rising Generations.
Recently I had the luck to caught up with McCants to discuss her journey to authorship, and here is what went down:
Please inform us about you in the field of education and about your accomplishments outside of education.
I spent a lot of my adult life in the educational field, holding varied positions and pursuing four higher education degrees. However, I also have a highly creative side. The creative side of me has been evident as a professional in traditional educational settings, alternative settings, and outside the education world.
In the educational field, I appeared to flourish in positions where I could use creativity to develop methods to improve student learning. Even books that I have written to enable children to perform better in school allowed me to use my creativity while supported by research.
Outside of the field of education, I have always loved fashion. My love for fashion has existed for as long as I could recall. My late mother was an author, businesswoman/fashion executive. She also had a love for fashion. I loved her style of dress. She would say that my love for fashion came from admiring my parental grandmother. However, in essence, my late mother demonstrated a chic fashion style, and the business savviness that I admired and adopted.
In late 2016 following my late mother's footsteps, who was an entrepreneur in the fashion industry, I evolved professionally in fashion by establishing LaVern McCants Corporation™ that features McCants Designs and LaVern McCants Designs. My late mother had a keen insight into the fashion industry. She demonstrated her enterprise ideas, venture, and implementation of fashion lines' presentations through several sorts of fashion presentations. From her training, my experience in fashion launched my preteen through my college years though I did not start a professional journey as a fashion executive until 2016.
I am certainly not a universally recognized or widely acknowledged fashion designer, but I love designing fashion. I find it therapeutic and rewarding.
I will likely remain a writer for the rest of my life. However, I am not sure if I will remain a fashion design businesswoman for a season or will my love for fashion and the creative side of me influence me to continue the path of fashion for many years to come.
Tell us something that you contributed to the educational community.
I believe that my most significant professional accomplishment has been to have the opportunity to be a strong advocate for youth and having the opportunity to witness the fruit of my labor.
I have inspired youth for many years. Instead of becoming burnt-out, I have become more motivated day-by-day to make a difference in youth lives. I truly thank our Heavenly Father for directing me to pursue this path.
You have another release later this month, titled Wise Girl Talk. Tell us a little about this book.
I have many years of experience guiding teenage girls professionally. Wise Girl Talk provides profound guidance for girls on making wise choices when faced with severe and often life-altering decisions. Having an opportunity to guide adolescent girls for many years, I decided that a book written exclusively for teenage girls would provide me an opportunity to reach adolescent girls on a massive level.
One of my books was just released. The recent book release was Single Lady Wise Talk: The Rule-Changer. Single Lady Wise Talk: The Rule-Changer is an excellent empowerment book for single women.
It reminds them of their value, and it offers much more. Though it is not one of my books filled with several hundred citations from other scholarly works, I find this book to have great value for single women.
As I mentioned earlier in this interview, the book Wise Girl Talk offers sound guidance for teenage girls. In addition to Wise Girl Talk, I have several other books for teenagers and children that will be released this year.
Those books include What Every Teenager Needs to Know: Choices That Lead to a Promising Future, What Every Child Needs to Know: Choices That Lead to Promising Futures.
Parents Right to Know: Proven Methods on How to Influence Youth to Make Wise and Responsible Decisions That Lead to Promising Futures is another excellent read that is scheduled to be released this year. This book is a guidebook for parents.
Other books scheduled to go on the market this year that I truly hope to become good reads are From Boy to Manhood: Every Boy Has an Opportunity to Become a Great Man; Every Girl Deserves to Live Her Dreams, and Bullying Stops Here. I also have a few education-related books for educators scheduled to go on the market later this year.
The inspiration behind these books is to influence my readers to live their lives to their fullest. I believe in aspiring people to choose the best path laid out for them.
I have many books on the market this year, but I started my research and writing drafts many years ago. Finally, these books are going on the market.
What has been an author taught you about your inner self?
After I became an author, the most critical thing that I learned about myself is that I am overjoyed to witness individuals make choices that would likely enhance their lives.
Tell us why parents and educators should be interested in your books?
There are many excellent informational books on the market for parents and educators. I have read some of these fantastic books. My books are filled with research like many of these books. I can add that I have a strong background working with students on K-12 levels, parents, and educators in various capacities in diverse environments.
I can confidently say that I have a keen awareness of many widespread problematic issues in K -12 schools in diverse educational settings. I address issues of importance and effective methods for solving widespread problematic issues in my books.
Tell us about family and personal life.
I usually live an extremely busy lifestyle, but I always make time for worship and family. Family means everything to me. I love, respect, and appreciate my family. No matter how busy my schedule becomes, I always try to spend time with my family. During my downtime, I love to read. I also love to play tennis and go out to dinner.
Who is the person that influenced you to become a writer?
Two people influenced me and my work. One was a writer, and one was not. Those individuals were my late parents. My late mother was an author, but my late father would have been an excellent writer, but he did not elect writing as a profession. My father was a sagacious man that extended his wisdom beyond the walls of our household. Writing is hugely time-consuming and takes much patience. My father was a realist, and he also had a strong focus on making sure that he provided a foundation for his family where we never had to be concerned about necessities and stability. Both his immediate family and individuals outside our family could lean on my father for support. Though he made it a practice to ensure financial stability in our home and was in a financial position to extend loans to people outside of our family, being such a realist and conservative man, he would sometimes loan finances to people, and other times, he would offer great words of wisdom. He was a wonderful man that many people leaned on in many ways. Both of my parents were extremely wise and highly respected individuals that provided great words of wisdom to their offspring and beyond.
As a young child, teenager, and young adult, I cherished spending time with them and learning valuable things about life and life choices.
I avoided many unnecessary mistakes as a teenager and young adult because of their valuable and wise guidance.
Tell us about the pros and cons of being an author.
I would advise a new writer to realize that all books do not become bestsellers. Besides, I suggest that a person writes because they desire to write, not for financial gain. Even if a book becomes successful, the writer earns an exceedingly small portion from books' sales.
A traditional publisher pays an author about $1.00 per book in royalties typically. Writing a book reminds me of becoming an educator. They are both professions that I would recommend that a person pursues because of a great passion.
What are your book plans for 2021?
Once this pandemic is over, I am scheduled to begin a 100-City Tour sponsored by my publisher. I am knowledgeable that I will tour some major U.S. cities, but I am not aware of what countries I am scheduled to tour. The tour was previously scheduled to begin this past year before this unprecedented world crisis.
How can people purchase your books and follow you on social media?
The books currently on the market and pre-orders can be purchased at www.lavernmccants.com, on Amazon, Barnes & Noble, Powell Books, teacher stores, university presses, or any bookstore globally. The publisher also provides order taking via phone at 212-692-0000.
I welcome readers to follow me on Facebook.com/lavernmccants and Facebook.com/drlavernmccants. My publisher established these Facebook pages and controls and monitor these pages. However, all of my future tour dates and information about my upcoming book releases are also published on these pages and at lavernmccants.com.