Dan McMahon On How Canna Businesses Grow With BudWiz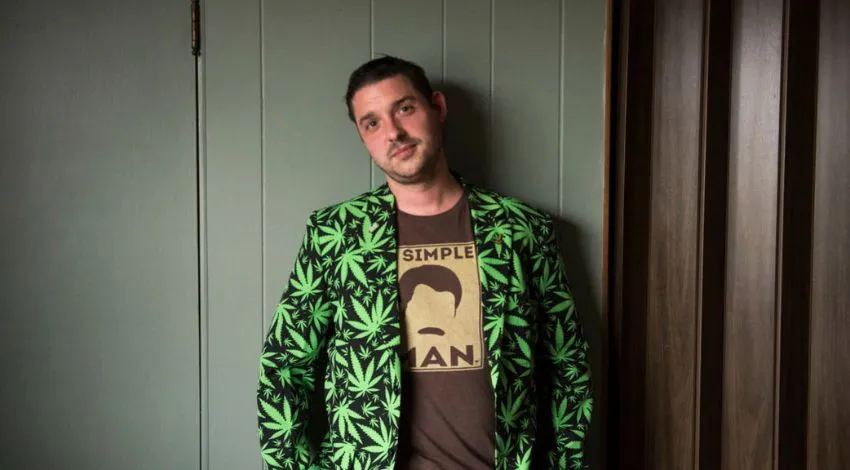 Dan McMahon has been colliding with multiple sectors of technology and the cannabis industry, where he developed the first grey market in Washington. 7 years later, he became the Chief Industry Officer of BioTrackTHC, where he helped launch the first cannabis track. However, problems arose as he shifted through startups and saw them failing to reach the mark. This is when he decided to introduce the right way to do things and gave birth to Dan McMahon's BudWiz.
Early Life:
It all started when he wrote his first paper on the economic benefits of legalizing cannabis. Then at 18, he became a medical cannabis patient to treat severe Ulcerative Colitis and Crohn's Disease. Afterward, he started meeting other patients to help them get access to cannabis as alternative medicine. Soon he saw an opportunity to help legitimize the industry, so he joined some entrepreneurs to do so.
How BudWiz came together:
McMahon always had a passion for changes in the industry, trends, laws, and general cannabis information. When he realized how other startups were flawed, he put together BudWiz with a consumer experience that focused on what other platforms neglect.  He works with many cannabis businesses and user groups and sees and hears feedback from the people who use the platform.
How Dan McMohan plans to keep growing BudWiz:
He believes that the best marketing is word of mouth, so he executes this by engaging with as many people as possible. He has also shifted to direct content via Email or direct messages.
He also partnered with great companies and leaders. There's very little paid advertising since mainstream media platforms attempt to censor and hinder the cannabis industry. The BudWiz app has also grown tremendously without the need for spending a lot on advertising mediums with uncertain and indirect ROI.
The Biggest Challenges:
Like any other business, this one had its challenges too. One of the most difficult was differentiation from the pay-per-click ads. So, they started partnering with people in the cannabis space who had the same user base.
Resource prioritization was next on the list. Luckily, Dan had a vision that he stuck to, but in the end, it's about what users want and being practical instead of wishing for immediate perfection.
Skepticism was another major issue. People assume that canna-businesses are making money, but that's not the case. However, it's difficult for them to say no when you offer people something like the BudWiz app and offer a free account to jump right in with a discount.
The best way to stay motivated:
For Dan, it knows that this BudWiz app is making a difference. During COVID-18, he almost gave up, but someone asked him why they never update their specials on BudWiz—knowing that people cared reignited the passion. He realized that if you can't change something, move on.
Don't buy things you don't need, and stop using what others are doing as a springboard for what you want to do. This helps with innovation instead of momentary popularity. The organization is key, and it's best not to skip steps because it never turns out well. A CRM helps organize your clients and files; scaling your business without a CRM is setting yourself for failure.
The cannabis space is constantly evolving, and so is Dan McMahon's BudWiz. As it gets closer to legalization and regulation, people see more technological integrations and automation in the industry. As it grows, so does the BudWiz app and its apparent success.