How Y.O. Chizz Developed XODS, A Million Dollar Market Cap Cryptocurrency Project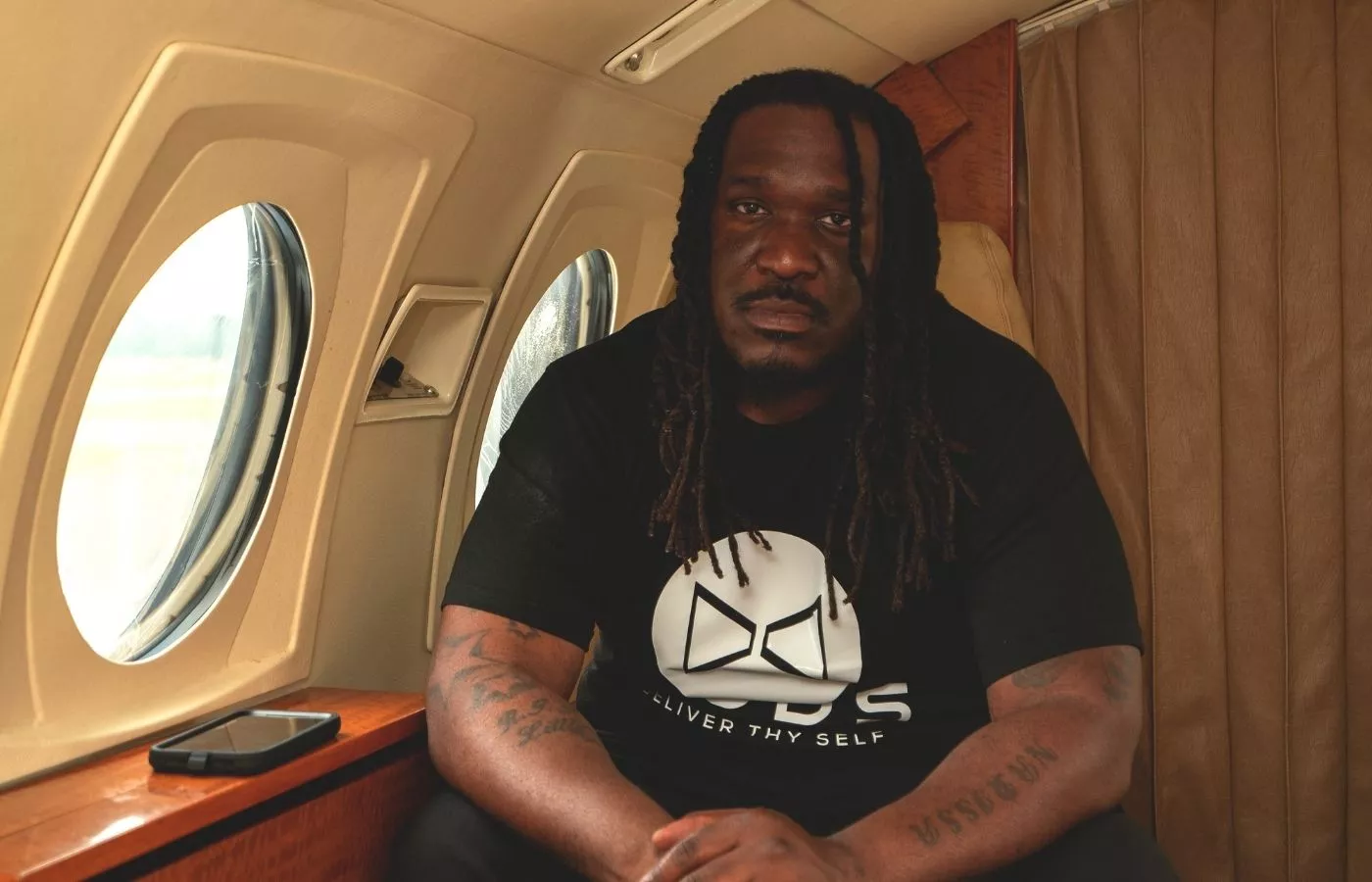 Y.O. Chizz was born May 9th in Queens, NY. Although he was raised in poverty, he was motivated and determined to reach his goals and dreams, which led him to begin his path as an entrepreneur. He attended the University of Maryland where he studied business.
He later then relocated back north where he opened his first business. Within a few years, he signed his first record deal and started his own record label, followed by a construction company, and began to make waves in the real estate market as an investor. Now in 2021 Y.O. Chizz is one of the co-founders of XODS, a cryptocurrency on the Binance Smart Chain.
Could you please tell our readers a brief background about yourself and how you started your business?
My name is Y.O. Chizz, I am from Queens, NY. I and my partner Yashua initially came up with the idea for XODS. We wanted to make an impact and provide an opportunity within the blockchain space for people who don't currently have any projects that were geared towards benefiting them.
We then came up with the idea for XODS. We wanted to make our team stronger with people that were knowledgeable within the industry so we called Solomon and Judah to come aboard and they were thrilled to come aboard the team and bring this thing to life.
Solomon is a master of his craft, he is really in tune with the new generation and new technology in this market. Judah is also a master of his craft, he can pretty much do anything tech-related. Even if it's something he recently encountered, he can master it in a short amount of time.
Where did the idea for XODS come from?
We got the name XODS from the 2nd book in the Bible entitled Exodus, both are pronounced the same way. The story is about the Israelites leaving an oppressive life in Egypt to make their way to the promised land where they could be free from tyranny and evil rulers.
Our concept with XODS is very similar. We want people to deliver themselves from those who wish to hold them captive. From those who don't have their best interest at heart and learn to do for themselves. Take back their freedoms and live righteously and abundantly.
Are you excited about XOdirect, how do XODS holders benefit from it?
I and my partners are overly excited about XOdirect. XOdirect is almost complete and we believe it will be a major milestone for the project. We live in a world where convenience is key to a company's success. Our holders want an easier way to get their hands on XODS tokens and a safe place to store them. This is where XOdirect comes in.
It is a mobile wallet that gives them everything they need all in one. They will be able to track the performance of the tokens, see their portfolio balance, and will also be able to store other coins and tokens within their wallet. We believe all XODS holders will be very happy on the release day.
Can you explain XOJUMP and how it works?
Yes, XOJUMP is our first product that's out now and is in beta. It is a search engine that keeps your search history private. We don't sell our user's information to any 3rd party companies and we did not install any trackers within our platform.
Soon we will launch the business directory in beta, where business owners can go and advertise their business and product to our users. This is one way we want to create a thriving ecosystem and keep money circulating within our network for the people who really need it.
What does your typical day look like and how do you make it productive?
I wake up early, I sit in silence for a little while. Then I begin to etch out my day. I always have a task list of what needs to be done. I prioritize it then I execute it. I also allow myself time for creativity.
I need to come up with new ideas, new technology, new ventures. Just new ways of generating capital on my own. The only way to be productive is to get it done, and I get it done.
Why do you think that PR is the tool you need to implement in your business and how it helps to grow your business?
PR establishes a foundation for any business. It helps potential clients/investors see that the company/brand is serious and helps them learn more about the product and who's behind it.
It helps establish a history and pave out a roadmap that people can follow and begin to gain interest and then trust in the product that you are trying to get off of the ground. PR is one of the most important things a flourishing brand needs.
As an entrepreneur, what is it that actually motivates and drives you?
My family is my drive. Making sure they are stable. That's who I do this for. Knowing that I'm going to die one day is what drives me. I have to utilize this time while I'm here to do something special. I want to leave behind a legacy. Creating new products is also a major driving factor. Our mobile wallet XOdirect is almost ready to go live and I couldn't be more excited.
What is the best advice you have ever been given?
When I was younger and my life wasn't headed in the optimal direction, someone told me "It's not how you start your life, it's how you finish it". I was about 17 years old when this was said to me and at that time, no one could have told me that I would experience the things that I experienced and be where I am now. So if anyone is going through a tough time, I just want to share that with you. Tough times don't last, tough people, do.
What has been your greatest achievement so far?
Though I've come this far, my greatest achievement hasn't happened. My greatest achievement will be when all my goals are accomplished and my great-great-grandchildren and financially stable. So I have seen my greatest success within my own mind, it just hasn't fully materialized yet. But that is coming soon.
Where do you see yourself in the next five years?
I see XODS at a multi-billion dollar market cap, XOJUMP fully developed and sitting within the top 5 search engines. XOdirect will be up and running with up-to-date software updates. XODS world will be out and we will continue being innovative to make our mark in the tech space.
What's your daily routine? How do you achieve work-life balance?
I wake up early, I sit in silence for a little while. Then I begin to etch out my day. I always have a task list of what needs to be done. I prioritize it then I execute it. I also allow myself time for creativity. I need to come up with new ideas, new technology, new ventures.
Just new ways of generating capital on my own. The only way to be productive is to get it done. I got it done. I just make sure I get my day of rest every week so that I don't burn myself out. Also, family time is important to me. If I can't spend time with my family then none of it is really worth it to me anymore.
What excites you most about your industry? Where do you see it heading in the near future?
Blockchain is still in its infancy stage. There is so much potential for growth. There are still millions, probably billions of people that still have no idea what blockchain is, what cryptocurrency is or how any of it works.
We can see major corporations starting to incorporate the new technology within their daily functions. The NFT space is currently in a craze and we are watching the technological revolution happen right before our eyes. The cryptocurrency market is a trillion-dollar market and not many people know about it yet.
Think about what's going to happen when it actually becomes mainstream. We have gaming on the blockchain now, we have crypto debit cards, crypto web domains. This industry isn't going anywhere but up over the next couple of years and I'm happy to be a part of it.
What social media platforms do you usually use to increase your brand's awareness and why?
I use Instagram, Twitter, and Facebook. it gives us a place to engage with the people that are interested in XODS. We want to begin to integrate that social experience within our own ecosystem.
As you may know, we are in a time where censorship is the law. Some things need to be censored but other things are violations of each individual's God-given freedoms. We want to restore that before it's too late. It's more than pushing a product for us, it's making a righteous change.
What advice would you give to a newbie Entrepreneur setting up their first business?
Don't let failure cripple you. Keep trying no matter what. This is not me saying try things that don't work. But if one thing doesn't work out, analyze what went wrong, adjust and keep moving forward. Take calculated risks but never gamble. Keep your eyes on the prize and be realistic about what you're trying to accomplish.